LPG Gas Fitters & Installers Essex
Technical Gas Heating & Plumbing Ltd offer a wide range of LPG gas services. We carry out installation, repair and servicing on static caravans, residential park homes, motorhomes and catering vans throughout Essex and surrounding areas, so if you are looking to have LPG gas appliances fitted whether it be boilers or heaters we can certainly help you, so feel free to give us a call today to book you in !
We Are Calor And Flo Gas Approved Contractors
As Calor and Flo Gas approved contractors across Essex we adhere to the highest safety standards when installing gas appliances within your environment whether it be a mobile home or a static caravan. We take gas safety very seriously. We are the leading LPG gas safety specialists in Essex for caravans and mobile homes so you can be confident you're in safe hands and being Gas Safe certified in addition to being Calor and Flo Gas approved contractors gives you the added peace of mind and reassurance that we will install and service your gas appliances to the highest of standards. We service appliances on a bi yearly or annual service plan.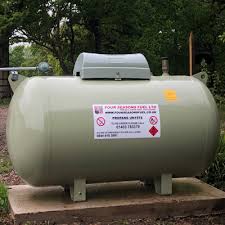 LPG Tank and Vessel Installation Across Essex
We can arrange the whole process of getting a new LPG VesselTank Installed for you.
We are Calor and Flo gas approved contractors, this gives you piece of mind that you are in the right hands when installing your new LPG Vessel or Tank Across Essex. One of our engineers will visit your home to carry out a brief site survey and give you advice on the type of tank that's best for you. In most cases an above-ground LPG tank will be suitable, but sometimes an underground tank can be an alternative solution. Either way, our Gas Safe Registered engineers, are fully trained and qualified to install your LPG tank. Feel free to contact us today about this service.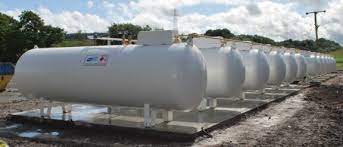 LPG Bottle Installation & Changeover Across Essex
Do You require LPG Bottle Installation and change over? If so we also offer this services at Technical Gas Ltd Across Essex.. feel free to call us on the above number so that we can discuss your requirements and location of your LPG Bottle Installation and change over. We are Calor Gas and Flo Gas Approved contractors giving you piece of mind that the changeover will be carried out safely and efficiently.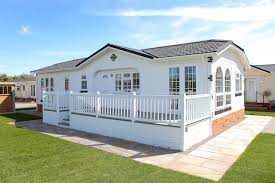 Mobile Home Park Service And Repair Across Essex
Technical Gas Ltd offer the following services for your mobile or holiday home across Essex;
Servicing and repair of your LPG Gas appliances
Boiler Installation
Cooker installation
If you use LPG for your domestic setting Technical Gas Ltd offer the following services keeping you safe in your home.
Boiler installations, servicing and repair
LPG changeovers including bottles, tanks and vessels.
Full Heating Installations
Cooking Appliances- full installation repair and servicing
It is very important for you to maintain your LPG appliances on a regular basis. It may not be common knowledge, but there are actually different requirements and regulations for LPG. Some of these are listed below.. 
LPG works at a higher pressure than natural gas.
LPG is also a lot heavier than natural gas and air.
This causes LPG/propane/butane to actually sink.
Depending on where your appliances are positioned or where the storage of your fuel is , the appliances will require adequate ventilation, this is a must when dealing with LPG as you do not want a build-up of carbon monoxide in your static home or caravan. Technical Gas Heating & Plumbing Ltd can advise you as to the adequacy of your ventilation for your LPG appliances within the structure they are positioned. This is one of the compliances of LPG Gas regulations and a requirement for the safe keeping of these types of premises.
LPG Approved Gas Fitters For Mobile Homes & Static Caravans in Essex
In addition we repair all makes and models of gas appliances in caravans and mobile homes and offer an installation service to replace water heaters or central heating appliances, again all installed and tested to LPG Gas safe certification levels.
We can supply a safety certificate for your caravan or private home. This check includes ensuring that all appliances are safe to use and reporting any maintenance work that is required, all of our engineers are qualified to work on LPG appliances, either in caravan sites or private homes.
Many Insurance companies now require a regular gas safety inspection, this is to ensure they are insuring a safe mobile home or caravan. Regular safety checksof your mobile gas appliances and pipework are vital for your safety and the other abodes in adjacent to you if you are living on a mobile home complex. When you consider, LPG gas is probably the mostdangerous substance in your mobile home.Many mobile home and caravans will have old out of date gas hose pipes connected to the gas system.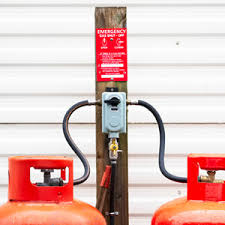 So if you are looking for an LPG Gas Fitter in Essex feel free to call us today on 07715693444 and we can discuss your needs and book a time to analyse and carryout the work for you.