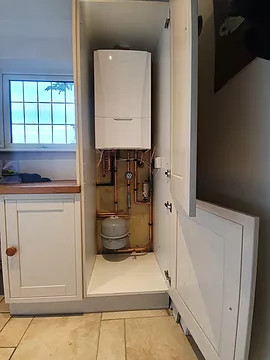 Are you looking to have a new boiler installed in Hatton ?
if you are technical gas Ltd Have been installing boilers in Hutton, Brentwood, Sheffield and Billericay for a number of years. Generally, people come to our website when they have either tried to turn on the boiler and nothing has happened, if this is the case we may be able to help you over the telephone to get your boiler running again or alternatively people have got old boilers that they now need replacing and have decided to call us to have a new boiler installed. If possible, we will always try and repair your old boiler rather than installing a new one if it is cost-effective to do so. If you've had your boiler for perhaps 20 to 30 years we would suggest installing a new boiler or if your boiler is over 10 years old it may be worth considering installing a new boiler that will be a lot more efficient and cost-effective to run and in the medium to long-term it will save you money on your energy bills, know that energy bills are increasing at an alarming rate. Do have a look at the boiler page on our website here.
Technology & Your New Boiler Installation in Hutton
Did you know that you can now control your boiler from your mobile phone? Technology has advanced so much in heating systems that is it now possibly to control your heating remotely on your mobile phone. There are many solutions on the market today allow you to set and control the heating in your home via your mobile phone with an app, some of these you may have heard of such as Hive or the Wiser Heat app. The benefits of this are in the cold winter months as you head for home on your daily commute, with the swipe of your finger you could be turning on your heating, enabling your home to be at your desired temperature when you walk through the door after a hard days work. Do ask us about these options as Smart Heating is here to stay and could add a level of control to your heating.
Our Additional Heating Related Services
In addition to installing a new boiler in your home we can also help you with the following services across Essex
Plumbing
Heating
Boiler installation
Power flushing
LPG Gas Installation & Servicing
Feel free to contact us here to discuss any of the above services. It is often the case that you may have additional plumbing problems that you may wish to discuss with us.
If you have had a thorough look through our website and have decided that we can help you with you new boiler installation and you would like to discuss this with us in more detail, there are two ways to contact us. We would firstly advise you to give us a call on 07715 693444 or alternatively feel free to contact us through our contact page on the website where you can send us a message with more detail if you wish.