Are you looking for a new boiler to be installed in Brentwood Essex?
Here at technical gas Ltd we are expert boiler installers and fitters across Brentwood and the Essex area.  It maybe you have just switched on your boiler and realized that it has not fired up?  Or maybe you have heard a strange sound that has never happened before or worst-case scenario there may be some form of smoke coming from your boiler.  Do not worry! first of all do give us a call here at Technical Gas as if there is a very serious problem with your boiler, we can advise you over the telephone of what measures to take to make your boiler safe so that we can then come out and do a site visit to analyse the problem and see if you actually do need a new boiler.  Do have a look at some of the recent boilers we have fitted here.
Do You Need A New Boiler in Brentwood?
If you think you may need a new boiler fitted once we have assessed the problem, we can then advise you of the next steps, you see it maybe that your current boiler just needs a new part fitting and we can repair your boiler there and then, as we do carry many spare parts on our van and do hold some stock. If it is a major boiler repair, we may need to order you a new part.  This of course will take a day or two to arrive. We will of course advise you with our own professional thoughts as it maybe that 'yes', we can repair the boiler however would this be a cost-effective option if the boiler is very old as we may be repairing one problem now, but could you have consistent problems now with the boiler breaking down. So would it be worth us installing a new boiler now for you in Brentwood, which would be more cost effective and efficient, rather than repairing an old boiler that will just keep breaking down and will eventually cost you more in repairs rather than us installing a new boiler for you. 
Different types of New Boilers
Year on year manufacturers are developing new boilers that are more efficient with energy and more cost effective to run. One of the biggest developments in recent times has been the combi boiler.  What this effectively does is replaces the old copper cylinder which normally sits in the airing cupboard or loft. When this is in operation it's a big kettle that heats up with an element to give you hot water, not only are these quite inefficient to run they also take up a lot of space. A newly fitted combi boiler effectively gives you hot water on demand as the water you require is heated through the boiler when you turn the hot water tap on. Generally, these new boilers are fitted within a kitchen cupboard or in your loft, saving you space, giving you hot water on demand and being more cost effective to run.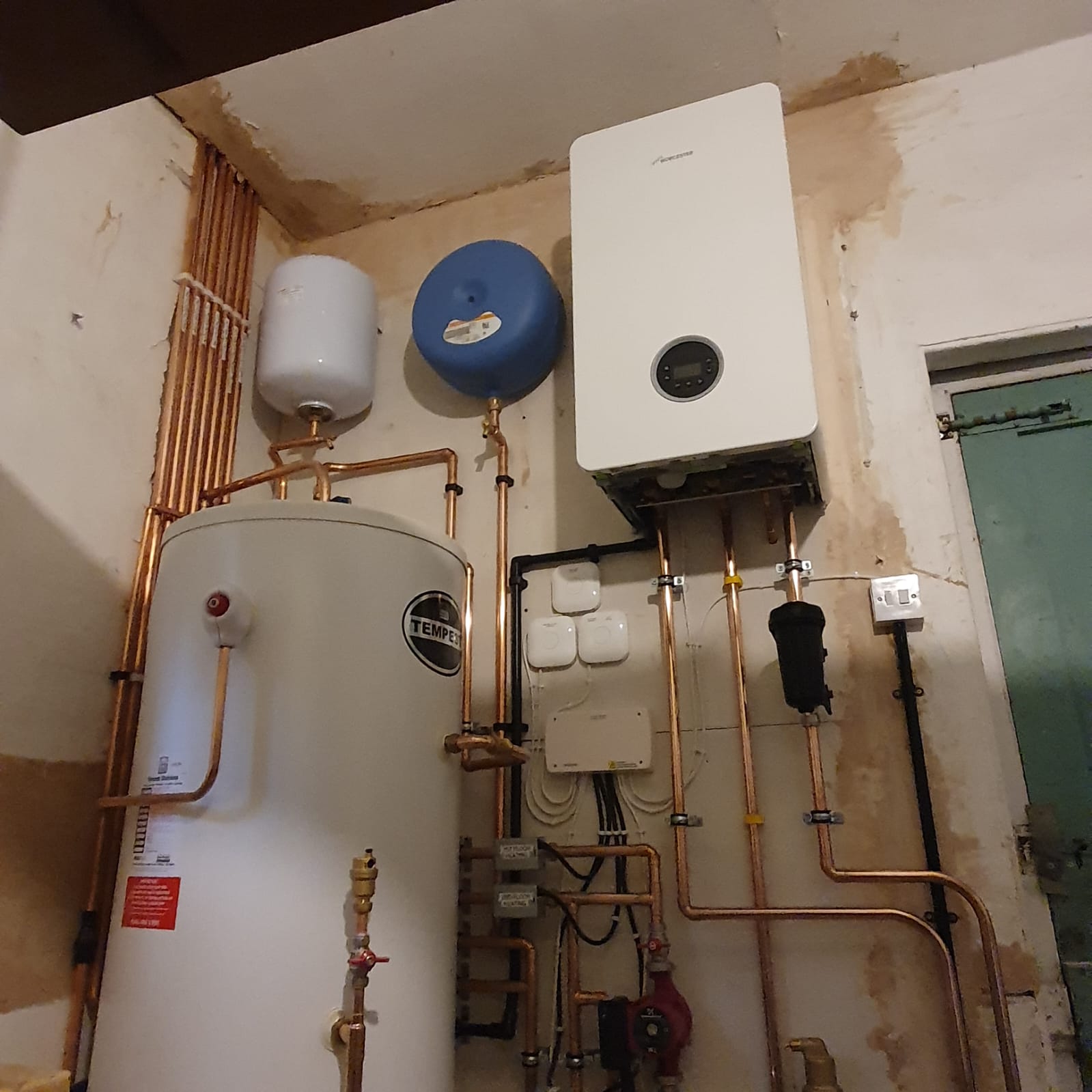 So if you have decided to have a new boiler fitted in Brentwood feel free to give us a call on 07715 693444 or contact us through our website here. We look forward to fitting your new boiler or repairing your old one.